Promotion Planning Solutions
X
Communication Suite - Retail
Running a special promotion is a great way to increase customer interest and drive sales for your business.  However, businesses need to make sure their customers are informed about a promotion before it happens which requires consistent messaging and timely delivery.  It is important to deliver the details of the promotion to every channel that will reach your customers including in-store signage and displays and external media like emails and social media.
At ECS Global Inc., we provide a promotion planning solution with our Enterprise Communication Suite™ (ECS5).  ECS5 is a cloud-based retail management system used by businesses and institutions throughout the world.  With this system, you can integrate all of your communication channels and provide a consistent message throughout your store and across locations.
ECS5 integrates seamlessly into your existing infrastructure to help you manage price changes and promotions, planograms, price tag and signage printing, digital signage, and email and social media communications.
Contact Us to Learn More About ECS5

Planning Retail Promotion
ECS5 allows you to manage all of your communications from one place which makes it much easier to spread the message about special promotions.  Printing promotional price tags and signage, managing digital signage and displays, and spreading the word of your promotion through email and social media is tedious and inefficient when using separate software systems.
ECS5 integrates all of these methods of communication so you can deliver consistent information about your promotion to all of these channels quickly and efficiently from one source.
ECS5 is a cloud-based software so the information you enter into the system about your promotion can be distributed to all of your communication channels in multiple store locations.  Promotional signage can be managed efficiently using the Media Manager within ECS5.
Using promotion plan templates within the system, you can easily create signage, including digital and print signage, that include the details of the promotion.  Signage can be printed using mobile handheld devices and printers and digital signage can be distributed to all TV screens and digital displays within your store and in other locations in an instant.
Pricing can also be changed within the system if you are running a promotion that involves a sale on certain items.  You can program the sale price ahead of time so that it takes effect as soon as the promotion begins.
If your store uses digital shelf tags, the prices on these tags will change automatically at the proper time.  You can also set the right number of paper price tags to print with the new price which cuts down on wasted or inaccurate labels.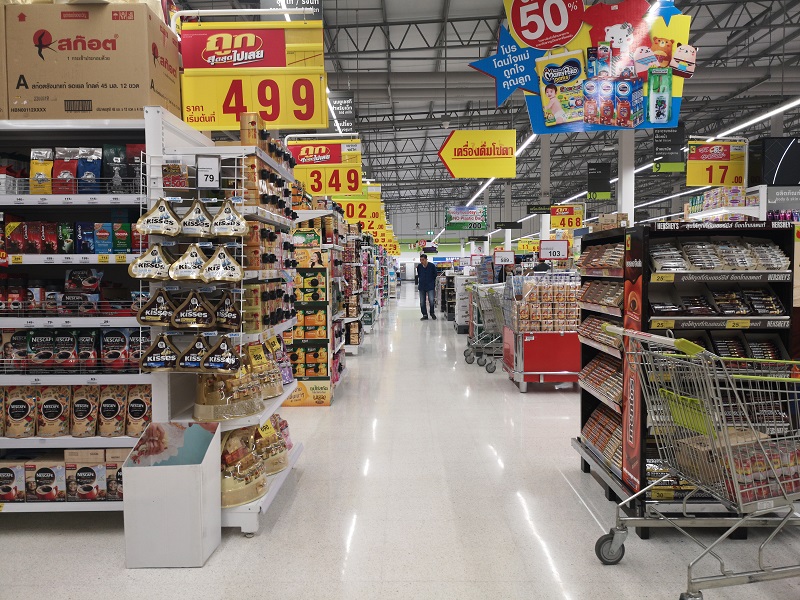 The following are the main benefits of using ECS5 as a promotion planning tool:
Print the signage with handheld devices and mobile printers.
Create digital signage and deliver it to TV screens, monitors, and other digital displays instantly.
Set prices to change to promotional prices the minute your promotion begins. This includes changing the prices on electronic shelf tags.
Coordinate promotional emails and social media posts to reach your audience.
Coordinate promotion plan within your store and in multiple locations.
Contact ECS Global Inc. for Promotion Planning Solutions
Promotional planning is seamless and efficient with ECS5.  Using this system, you can streamline your communications to ensure accurate and consistent messaging concerning your special promotion across all channels at multiple locations.
You can learn more about how ECS5 can benefit your business by contacting ECS Global Inc.
---
Related ECS5 Features
Cloud-based POS system
Planogram software
Digital signage solutions
Electronic shelf labels
Mobile and digital devices